Need Help?

Use the Resources Below
If you need immediate HELP or someone's life is in danger, CALL 911. You should also call or text your therapist or a peer support counselor. If you don't have a therapist…the National Child Traumatic Stress Network encourages you you to use these CRISIS HOTLINES: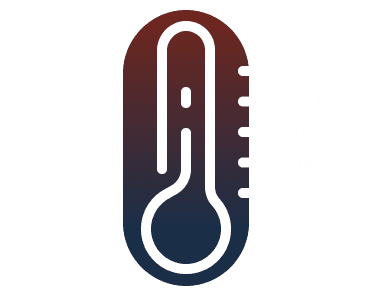 DISTRESS LEVEL
What is your current level of distress? Use the resources below as needed given the level of your distress.
Child Sexual Abuse
Stop It Now!
Phone: 1-888-PREVENT (1-888-773-8368)
Crime Victims
National Center for Victims of Crime
Phone: 1-888-PREVENT (1-888-773-8368)
Dating Abuse
Love is Respect
Phone: 1-888-PREVENT (1-888-773-8368)
Domestic Violence
National Domestic Violence Hotline
Phone: 1-888-PREVENT (1-888-773-8368)
Missing and Abducted Children
Child Find of America, Inc
Phone: 1-800-I-AM-LOST (1-800-426-5678), or National Center for Missing & Exploited Children. Phone: 1-800-THE-LOST (1-800-843-5678)
Rape and Sexual Abuse
Rape, Abuse & Incest National Network
Phone: 1-800-656-HOPE (1-800-656-4673)
Runaway and Homeless Youth
National Runaway Safeline
Phone: 1-800-RUNAWAY (1-800-786-2929), or Text: 66008
Suicide Prevention
National Suicide Prevention Lifeline
Phone: 1-800-273-TALK (1-800-273-8255), TTY: 1-800-799 4889
HOW TO FIND PROFESSIONAL HELP: National Center for Child Traumatic Stress
For more information about the National Child Traumatic Stress Network contact info@nctsn.org
NCCTS—University of California, Los Angeles
11150 W. Olympic Blvd., Suite 650 Los Angeles, CA 90064 Phone: (310) 235-2633 Fax: (310) 235-2612
NCCTS—Duke University
1121 West Chapel Hill Street Suite 201 Durham, NC 27701 Phone: (919) 682-1552 Fax: (919) 613-9898
If you believe you or a family member might benefit from the services of a mental health professional, consider using these resources to locate the services you need:
Contact the nearest NCTSN member for a referral. Click here for a list of all NCTSN-affiliated centers by state.

Visit SAMHSA's Mental Health Services Locator for information about mental health resources and services.

If you are part of an HMO or other managed care insurance plan, your primary care physician (or PCP) can refer you to a specialist or therapist.

Contact your insurance company or behavioral health care organization for a list of mental health care providers included in your insurance plan.

The American Psychiatric Association offers Find a Psychiatrist to identify psychiatrists in your area 

Contact the psychiatry or psychology department at a teaching hospital or medical school in your community.

The National Association of Social Workers operates a Register of Clinical Social Workers.

For a list of psychologists in your area, contact the American Psychological Association (APA) at 1-800-964-2000 or access APA's list online.

The American Academy of Pediatrics (AAP) provides a list of pediatricians in your area. Click here to access AAP's "Find a Pediatrician" referral service.

Mental Health America (MHA). Offers links to local affiliates around the country and their resources for finding treatment.

American Academy of Child and Adolescent Psychiatry (AACAP) offers for general information for families on their website, and their Child and Adolescent Psychiatrist Finder.